Olip Italia and A.S.98: shoes paired with character. There is hardly an industry where people are so inextricably paired to their business as in the fashion industry. Piero Oliosi and his son Cristian are the owners of the A.S.98 brand and the soul of the renowned Italian company Olip. Headquartered near Verona in Colà di Lazise, there is also a factory in Bosnia. Olip employs over 1,100 people and the company has been successful since it started in the 1980s. The factory's output of 4,000 shoes per day also makes it one of the most productive. Short distances and quick reaction times on new design suggestions are some of the outstanding strengths of the Bosnian factory. It's not just the numbers that reflect the quality of this brand, rather the special design features and careful selection of materials that set new industry standards. A.S.98's materials are all imported from Italy because only selected tanneries can produce the distinctive leather that is characteristic of the brand. It is this deep understanding, coupled with the technical skills of dedicated employees, that produces shoes with real character, because Olip is of the opinion that this is the only way fashion works.
A.S.98 SS 2015 is coming...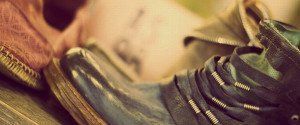 They say that is the accessory that makes the difference, A.S.98 will make us unique with the new SS2015 collection. Footwear and accessories in leather, with vintage, indie and rock echos, ready to take on a demanding public, in search of his personal lifestyle.